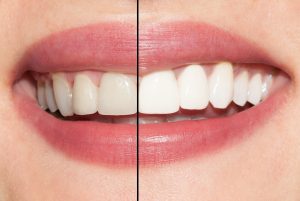 Everyone wants to have a beautiful, bright smile. However, it is natural for your teeth to lose their natural sparkle over time. The foods and beverages we consume, as well as the lifestyle choices we make can take a toll on the brightness of our teeth. You may wonder if teeth whitening in Superior might be a solution for you. Your dentist discusses some common myths and truths about whitening your smile.
Myth #1: Teeth Whitening Causes Damage to Your Enamel
The advances made in dentistry over the years has improved techniques and technology, and teeth whitening is no exception. The ingredients used in whitening gel is safe and doesn't cause any harm to your tooth enamel.
The only side effect experienced by some patients during whitening is tooth sensitivity, and your dentist can help you avoid that.
Myth #2: Teeth Whitening is Permanent
This is also not true. Whitening does help to brighten your smile, but again, over time, those same lifestyle, food, and beverage choices will take their toll. The good news is that a take-home whitening system allows you to update your whitening whenever it's convenient for you, or before that next big event.
Myth #3: Teeth Whitening Causes Extreme Sensitivity
As mentioned before, whitening your teeth does cause some patients to feel discomfort. However, when you choose professional whitening treatments, delivered under the supervision of your cosmetic dentist in Superior, you'll receive the benefit of their recommendations for fluoride and other products that reduce and even eliminate sensitivity.
You'll also have access to professional grade whitening gel, which has ingredients in it designed to eliminate sensitivity, something you won't get from over-the-counter products.
Myth #4: Teeth Whitening will Look Unnatural
Are you worried about your teeth glowing in the dark? Never fear! With a professional take-home whitening system, you are in control of your whitening destiny. When you feel like your teeth are bright enough, you can stop whitening. The process typically takes two weeks for most patients to reach their desired results.
Why Professional Whitening is the Best Choice
When you work with your dentist for teeth whitening, you will receive custom trays that are made from impressions taken of your teeth. This ensures that you have a snug fit, which protects your gums and soft tissues from damage that can be caused by excess whitening gel.
Over-the-counter products don't offer a custom fit and are not as strong as the whitening gel your dentist provides, which means that it may take a lot longer for you to achieve the results you're hoping for.
Are you ready to learn more about brightening your smile? Give your dentist in Superior a call today.
About Hill Avenue Dental
For more than 30 years Dr. Doug Clark Jr. has been caring for patients in Superior, WI. He is now joined by his son, who is also dedicated to providing exceptional dental care to their patients.
We offer excellent options for teeth whitening at Hill Avenue Dental, and if you'd like to learn more you can call us at 715-392-5161 or reach us through our website.