Your Superior Dentist is Worth the Drive from Solon Springs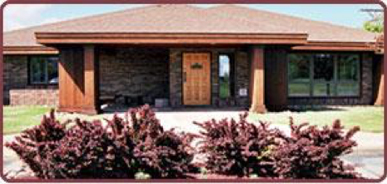 Conveniently located in the heart of beautiful Superior, WI, Hill Avenue Dental offers patients a wide range of dental care options. With skilled dentists, a caring team, and a family-friendly practice, we've been offering patients from Superior, Solon Springs, and beyond a better dental experience for decades. Dr. Doug Clark Jr. and Dr. Doug Clark III provide generations of patients outstanding dental care, and we look forward to continuing to provide you and your loved ones with preventive, restorative, and cosmetic dentistry services in the future. If you live in Solon Springs, keep reading to find out why Hill Avenue Dental is worth the short commute.
Get Here Quick
The trip from Solon Springs to Hill Avenue dental typically takes about 30 minutes, and finding our office just off of Highway 53 in Superior is a snap.
Go north on Highway 53. Continue on 53 into Superior past Hog Island in the scenic Superior Harbor Basin. Just before Barker's Island and the SS Maritime Museum, you'll take a left onto 18th Ave East. Continue for four blocks until you reach East 5th Street and turn right. In about half a mile, you'll turn left onto North 21st Street. Our office is located just under a mile ahead directly across from Central Park at the intersection of North 21st Street and Hill Avenue.
Our Trusted Team
Both Dr. Clarks are skilled, gentle, and caring dental practitioners. This father son dental team offers patients the best possible treatments with decades of education and experience between them. We provide each patient with an ongoing dental care plan that is personalized to meet their unique set of oral health and hygiene needs. Our dental team goes above and beyond to provide patients with attentive care. We're also happy to help patients process and file insurance claims or apply for financing. Don't hesitate to give our team a call with questions or concerns at any time. We're here to help!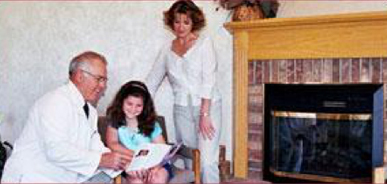 Great Services & Comfortable Environment
Every decision made by the Hill Avenue Dental team is made with the patient in mind. That includes the comfortable design of our waiting area right down to the warm and cozy fireplace and complimentary refreshments. You'll feel right at home in our office. Additionally, we offer a wide range of dentistry services for every member of the family. That means you will be able to visit just one office for all of your dentistry needs from basic cleanings and dental exams to advanced tooth replacement solutions. We also work with local specialists when necessary to ensure patients receive the best possible dental care.