Meet Our Dental Team!
Drs. Clark and Clark are extremely proud of the highly trained and compassionate individuals that assist them in delivering personal, gentle dental care to their patients. Each member of the team maintains a passion for excellence and a commitment to constant and never ending improvement. The team concept is the key to delivering a higher standard that our patients come to expect at Hill Avenue Dental. Throughout each year, we attend continuing education seminars, and implement what we have learned to provide up-to-date dental service to our patients.
Front Office
Paula, Scheduling Coordinator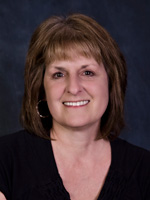 Paula grew up on the Iron Range, and has been in Superior since 1990. After two years of vocational education, she works as Hill Avenue Dental's scheduling coordinator, which encompasses many duties. Paula maintains a full and well-choreographed schedule for the doctors and staff, welcomes new and existing patients, keeps up with patient communication, helps with treatment plans and makes financial arrangements.
The family atmosphere of Hill Avenue Dental is the reason it's been in business for over three decades, according to Paula. She claims that the amazing doctors and great team work has helped establish a great rapport with the patients in the community. Paula knows that she's a perfect match for her job because she's always been a people person, and she loves the diversity the position brings to each day.
Paula has been married for 27 years. She and her husband enjoy spending their summers boating and fishing on Lake Superior and vacationing on Madeline Island. Paula also enjoys cooking and is an avid football fan, and especially enjoys NFL Sundays (Go Packers!)
Sarah, Business Assistant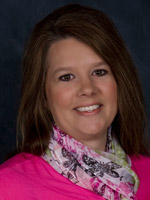 Sarah recently joined Hill Avenue Dental as our new business assistant, and we are so happy to have her as part of our team! She brings 20 years of dental experience, that along with her quick smile and easy demeanor has already made her a favorite with our patients! Sarah said she loves the close knit atmosphere of the office, and said it immediately felt like home.
In her free time she enjoys walks, bike rides and just spending quality time with her husband of 20 years Scott and their two grown daughters. We feel lucky to have found Sarah as a perfect addition to our team!
Registered Dental Hygienists/R.D.H.
Cindy, R.D.H.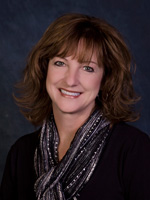 Cindy is originally from Superior, and has worked as a Registered Dental Hygienist for Hill Avenue Dental since 1986. She earned her associate's degree from University of Minnesota-Duluth, and has been working for our practice ever since! Her daily tasks involve providing professional dental cleanings to patients, assisting in periodontal treatments, taking radiographs, and educating patients on the importance of great at-home dental care.
Cindy loves working directly with patients and teaching them about dentistry. She claims that there's a great environment at Hill Avenue Dental, and the entire team is committed to giving their patients high-quality care. Cindy attributes that capability to continuing education and state-of-the-art equipment and techniques. She appreciates the support from her team members and doctors, and enjoys the friendships she's created.
Outside of the office, Cindy enjoys spending time with her husband, son, and daughter. She and her husband enjoys watching their children play hockey, spending time at their lake home, and cheering for the Green Bay Packers!
Denise, R.D.H.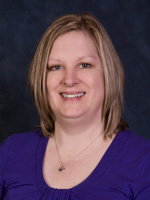 Denise is originally from Osceola, but moved to Superior years ago. Having earned her associated degree from the University of Minnesota - Duluth, she has been a registered hygienist for over three decades and joined the practice in 1996. She enjoys providing professional dental cleanings for her patients, assisting in periodontal treatment, taking radiographs, and educating patients as a part of her daily tasks.
What Denise loves most about the practice is the high quality of dentistry the practice provides to their patients. The dental team is like one big family, and Hill Avenue Dental is a great, up-to-date facility. She loves educating patients and seeing the long-term success in their dental health.
Denise is happily married to a retired member of the United States Coast Guard, and her children serve in the Air Force. She loves to travel to see her children, and is a department and chapter officer for the Blue Star Mothers of America.
Raula, R.D.H.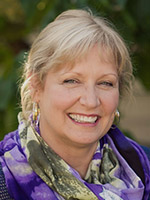 Raula has been a hygienist at Hill Avenue Dental since 1994, dividing her time between our office and her other position as a dental hygiene instructor at Lake Superior College. She feels it is a perfect pairing: to be able to bring practical experience to the classroom, and bring education and research back to the practice. Raula's priority is always the patient, and she loves getting to know each one personally while providing compassionate, professional care.
Raula graduated from the University of Minnesota, Duluth with an A.S. Degree in Dental Hygiene, a B.A.S. Degree in Health Education, and graduate studies in Education and Technology. Raula also holds an advanced dental hygiene credential in Restorative Functions and has presented numerous continuing education workshops for practicing dental professionals.
She has been active in her profession at the local, state, and national level and is a Past President of the Minnesota Dental Hygienists' Association.
Her favorite things to do for fun are golfing, gardening, biking, camping, and kickboxing. She'll be the first to admit that Carley, her British Lab, has her totally wrapped around her paw!
Certified Dental Assistants/C.D.A.
Pam, C.D.A.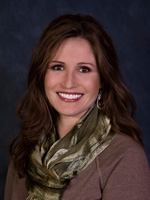 Pam has been a valued member of the Hill Avenue Dental team since 2000. She earned her dental assisting certification and registration from Duluth Business University in Minnesota. She also completes annual continuing education courses at local and regional conferences to stay in touch with the latest developments in the dental field.
Pam enjoys working with patients and helping to make each patient's visit to the dental office the best it can be. As a self-proclaimed 'people person', Pam always makes it her goal to give patients a great experience during their time at the practice. Pam brings her pleasant personality to the office every day and says, "It's just as easy to be happy. It just makes for a better day!" She likes working at Hill Avenue Dental because she feels that the doctors are very dedicated professionals who are excellent at what they do. Pam insists that everyone at the office is the best at what they do.
In her free time, she enjoys outdoor activities, playing volleyball, working out, watching football, and most of all, spending time with her husband Doug and her four children.