Root Canal Therapy from Your Superior Dentist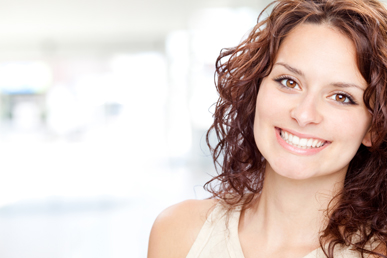 A root canal is a common restorative procedure that can rescue a damaged or decayed tooth from extraction. This treatment has developed a reputation as something to fear, but there is really no reason to dread a root canal thanks to anesthesia and state-of-the-art technology. Keep reading to learn how your dentist in Superior can rescue your natural smile with root canal therapy at Hill Avenue Dental!
What Is a Root Canal?
Also known as endodontic treatment, a root canal is an oral procedure that can rescue a damaged tooth from extraction. Your dentist will likely recommend a root canal if decay or damage has reached the interior of the tooth, which we call the pulp.
Some of the symptoms that you need a root canal treatment include:
An aching tooth
Lingering sensitivity to heat, cold, or pressure
A gray or dark tooth
A pimple-like bump on the gums beneath the tooth
Persistent bad breath or taste in the mouth
If you are experiencing any of the above warning signs of an infected tooth, do not hesitate to get in touch with your dentist. The infection will not get better on its own -- and, in the worst cases, it could spread throughout the body.
How Does a Root Canal Work?
To perform a root canal, your dentist creates a small opening and removes all the infected tissue from the interior of the tooth. The root canals are measured and reshaped, and the pulp is then replaced with a biocompatible material called "gutta percha." A root canal is usually completed over the course of two visits to the dentist's office. Once the infected tissue has been removed and the tooth has healed, it is ready for final restoration. A dental crown or filling will be placed on top.
Does a Root Canal Hurt?
Root canals have developed the reputation of being very painful, while in reality the original toothache is far more painful than the treatment that stops it. Your dentist will provide local anesthesia to numb your jaw before the procedure begins. The root canal only begins once we are sure you are completely comfortable and can't feel a thing!
After the procedure is complete and recovery begins, you will likely experience the side effects that are common with any surgical procedure. Maintain a soft foods diet for the first couple of days, and use an ice pack to reduce swelling in the affected cheek. Take all medications that we have prescribed exactly as directed to ensure you have a safe, smooth, and speedy recovery. If your symptoms worsen or do not improve after several days, let us know ASAP.
Talk to Us Today!
If you have questions about an upcoming root canal procedure or if you are dealing with an aching or damaged tooth that needs treatment, please do not hesitate to get in touch with your dentist at Hill Avenue Dental. Contact us to receive the personalized, expert care you need today!