Doug Clark, Jr., DDS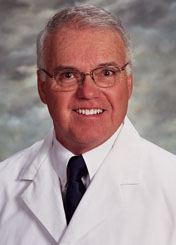 Even after more than 30 years in practice, Dr. Clark still enjoys learning. He strongly believes in continuing education, and stays informed about the latest developments in dentistry to provide the best care possible to his patients. A graduate of Marquette University School of Dentistry, Dr. Clark has received advanced training at The Las Vegas Institute for Advanced Dental Studies. He frequently participates in continuing education programs, and often reads about the latest dentistry developments in professional journals.
Dr. Clark received the Children's Dentistry Award for his work with children at the Oneida Indian Clinic. He is firmly committed to delivering top quality care. His dedication to providing excellent treatment to his patients while caring for them as individuals is the cornerstone of his work.
When not at the office, Dr. Clark enjoys boating, camping, motorcycles, and a great game of golf.
He is a member of the following professional organizations:
Northeastern District Dental Society
H. Douglas Clark III, DDS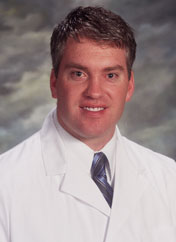 Dr. H. Douglas Clark III was born and raised in Superior, Wisconsin, where he also attended high school! He majored in biology and chemistry at the University of Wisconsin-Eau Claire. He excelled in his studies, and went on to earn a DDS from Marquette University School of Dentistry. Dr. Clark has been practicing at Hill Avenue Dental ever since graduating in 2004.
Dr. Clark's continuing education has helped him stay up-to-date on dental techniques as they develop. He's received training from Las Vegas Institute for Advanced Dental Studies and Spear Education from the Scottsdale Center for Dentistry. He is also a member of several organizations, including the:
Dr. Clark loves working with the great team members at Hill Avenue Dental. He insists that everyone in the office is very experienced in the profession, and he believes that this experience allows the staff to deliver the very best service to the practice. He loves working in the community in which he was raised, and enjoys being able to help dental patients in their time of need.
Dr. Clark is happily married to Pam, who also works in the office as a dental assistant! When he's not dedicating his time and talents to patients, Dr. Clark enjoys his family time and activities with his children. Dr. Clark also likes to hunt, play golf, coach hockey and travel.