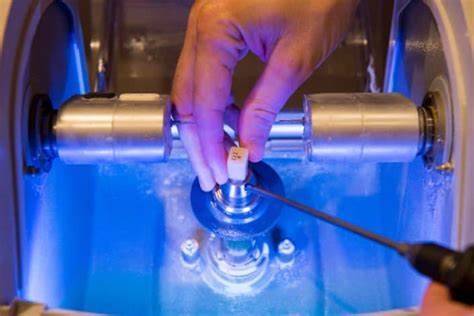 A dental crown is a personalized cap resembling a natural tooth, used to cover and restore a damaged or decayed tooth, enhancing its shape, size, strength, and appearance. The traditional dental crown procedure typically involves crafting the crown at an off-site laboratory, a process that often spans several weeks. This can pose inconveniences for patients who must juggle work commitments and adjust their schedules. But here's the good news: CEREC crowns offer an expedited and efficient alternative. Leveraging advanced dental technology, your dentist can complete the entire crown procedure in just one visit. Now, you might be wondering, how long will this appointment take? Continue reading to find out!
How Long Does It Take to Get a Traditional Crown?
In the usual course of events, the conventional procedure for creating and installing dental crowns requires approximately two to three weeks. This timeline includes initial tooth preparation, the taking of impressions, and sending a model to the laboratory for the fabrication of the restoration.
Following these steps, you would typically return for the removal of the temporary crown and the placement of the permanent one. In cases where the crown doesn't meet the required specifications, additional adjustments or even remaking the crown can extend the overall duration of the process.
How Long Does It Take to Get a CEREC Crown?
CEREC (Chairside Economical Restoration of Esthetic Ceramics) dental crowns have revolutionized the process, condensing it into a single, efficient two-hour appointment. This innovation relies on digital imaging to swiftly create a 3D blueprint of your tooth, eliminating the need for traditional putty impressions. With this digital impression in hand, your dentist can immediately proceed with the tooth preparation.
The digital impression is then transmitted to a chairside milling device, equipped with a dental porcelain block meticulously matched to your natural enamel shade. In just a matter of minutes, this device crafts a precisely fitted crown, ready to be placed over your prepared tooth, ensuring enduring protection and support.
Is There a Difference in Quality Between Traditional & CEREC Crowns?
CEREC crowns offer a quality level that closely matches traditional ones. These dental restorations employ robust and lifelike dental porcelain, often appearing nearly identical to the material used in conventional crown procedures.
The utilization of CEREC technology eliminates the need for temporary crowns, enabling dentists to craft precise restorations based on their own impressions and measurements. With fewer intermediaries involved and no need for outsourcing to a dental laboratory, CEREC often proves to be a more budget-friendly option.
To sum up, CEREC technology presents a convenient, efficient, and cost-effective solution for dental crowns. It facilitates same-day restorations, providing patients with a quicker and more streamlined visit!
About the Practice
Hill Avenue Dental is committed to helping patients achieve enduring, beautiful smiles. Their specialization lies in providing CEREC dental crowns, offering the convenience of complete smile restoration in a single appointment. With their skilled and caring team, you can swiftly regain your confidence in your smile. To learn more about CEREC dental crowns or to arrange an appointment with Hill Avenue Dental, please reach out to their office at (715) 392-5161 or visit their website.