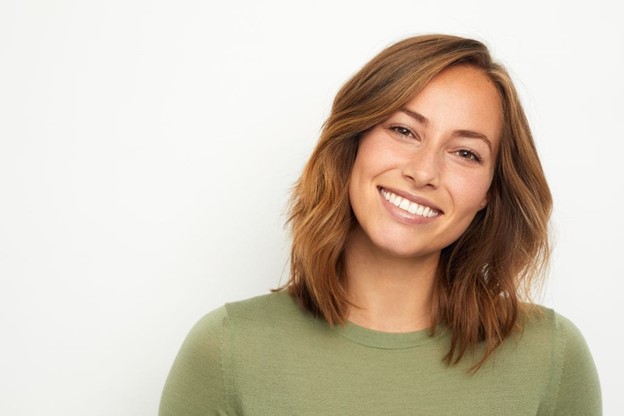 Veneers, those tailor-made, ultra-thin shells securely affixed to the fronts of your teeth, perform magic when it comes to elevating your dental aesthetics. They adeptly reshape, resize, recolor, and realign your teeth, yielding a radiant, authentically appealing smile. If you've recently had veneers applied, you may be curious about the role certain foods play in maintaining their durability and appearance. To safeguard the enduring radiance of your fresh smile, continue reading as we explore the foods to abstain from and those that can contribute to the preservation of your dazzling grin.
Way #1: Eat Fruits and Vegetables
Enhancing your dietary choices by including vitamin and nutrient-rich foods, such as sweet potatoes and leafy greens, can significantly influence the maintenance of strong and healthy teeth. These nourishing options provide essential elements that support robust dental well-being, ultimately contributing to an overall vibrant and attractive smile.
Furthermore, the incorporation of raw and crisp fruits and vegetables like apples, carrots, and celery into your diet acts as a natural tooth cleaner, effectively aiding in the removal of plaque and food particles. This simple practice not only prevents staining but also augments the enduring brilliance of your smile. Embracing these tooth-friendly selections as a regular part of your dietary regimen is recommended for optimal oral health.
Way #2: Avoid Beverages That Are High in Tannins
Tannins are astringent and bitter compounds present in various plant components such as bark, leaves, wood, and fruit. Popularly consumed beverages like coffee, tea, and red wine contain significant amounts of tannins, which can potentially lead to stains and diminish the luster of your once brilliant smile.
To protect your veneers from staining, it is advisable to reduce your consumption of these beverages. Additionally, using a straw when enjoying them can minimize direct contact with your teeth. Following consumption, be sure to brush and floss diligently to prevent tannins from lingering on your teeth for extended periods, thereby preserving the vibrant appearance and durability of your veneers.
Way #3: Steer Clear of Hard Foods
When adjusting your diet with veneers, it's essential to consider more than just dental discoloration. Safeguarding your new smile also entails avoiding hard candies, peanut brittle, and any other foods that have the potential to chip, crack, or damage your veneers. Paying attention to these precautions ensures the longevity and enduring appeal of your veneers.
Furthermore, it's crucial to refrain from chewing on ice cubes or placing non-food items in your mouth, as they can lead to veneer damage. Opt for softer foods like pasta, rice, and mashed potatoes to minimize the risk of harm to your veneers. By making these conscious choices, you can maintain the integrity and lasting beauty of your veneers while enjoying a diverse, satisfying diet.
About the Practice
Hill Avenue Dental is devoted to supporting patients in attaining long-lasting, attractive smiles. Their expertise centers on delivering porcelain veneers for individuals considering them to enhance the aesthetics of their teeth. They are committed to helping you improve your teeth's appearance and providing valuable advice for maintaining the brilliance of your new smile. To schedule an appointment or to obtain additional information about veneers, please contact Hill Avenue Dental at (715) 392-5161 or visit their website.