Beautiful Cosmetic Bonding in Superior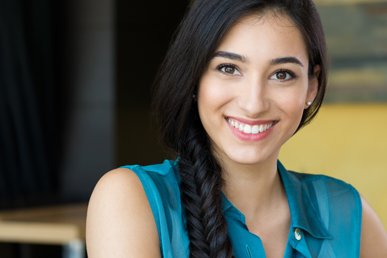 A smile doesn't have to be perfect to be beautiful, but sometimes, minor imperfections really can take away from teeth in a big way. If you would like to improve the appearance of gapped, chipped, stained, or otherwise imperfect teeth without investing significant time or money in cosmetic dentistry services, cosmetic bonding in Superior could be the solution you seek!
How Cosmetic Bonding Works
Cosmetic bonding is a non-invasive procedure that is usually completed in a single visit to the dentist's office. Using biocompatible composite resin, which is a mixture of smooth glass and plastic particles, your dentist can sculpt a new surface for an imperfect front tooth. Because it does not require the alteration of your tooth enamel, composite bonding shouldn't cause you any discomfort at all.
To begin, the tooth is cleaned and dried. It is important that its surface remains completely dry for successful bonding to take place, so special barriers are placed around the tooth to prevent saliva from entering between the enamel and resin.
Once the tooth has been prepared, the composite resin is applied and your dentist begins artfully sculpting it into its new shape. The material has already been shaded to match the color of your surrounding tooth enamel at this point.
The resin is hardened under a special light and you bite down on a special paper to check how it fits with your dentition. Your dentist can make any final adjustments that are necessary at this point. When everything is just like it should be, the resin is polished -- and the procedure is complete!
Cosmetic bonding can remain in your smile for many years with proper care. If you play contact sports or grind your teeth at night, consider investing in a custom-fitted mouthguard to protect it. For cosmetic bonding applied to the front teeth, you may also want to avoid biting directly into foods like apples and corn on the cob.
What Direct Bonding Fixes
Composite bonding can be used to correct a number of issues that affect mostly healthy teeth. Some of the most common issues that this procedure solves include…
Filling in chipped or broken teeth
Evening out short or stubby teeth
Covering up severe stains or discoloration
Filling in minor gaps between teeth
Reshaping pointy teeth
Improving the texture of irregular enamel
Is Cosmetic Bonding for You?
If you are bothered by minor cosmetic imperfections affecting your front teeth, cosmetic bonding could be a wonderful solution for you. It is important to note that this treatment cannot correct serious bite alignment issues. Teeth that are severely decayed may require an alternative restorative treatment, like a dental crown.
The only way to know for sure if cosmetic bonding is an option for your smile is to schedule an appointment with your dentist in Superior!
Schedule an Appointment Today
At Hill Avenue Dental, we offer a number of cosmetic and restorative solutions to help you love your smile. If you are interested in cosmetic bonding and finding out whether it's right for your teeth, we invite you to contact us and request an appointment with your cosmetic dentist in Superior today.