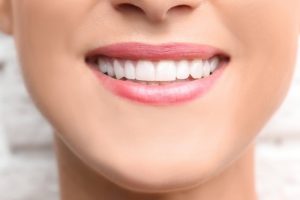 For years you've had a couple of chipped teeth, and they're the reason why you don't like looking at photos of yourself. You've decided that it's finally time to ask your dentist to do something about it, but what will they recommend? And how will you know which is right for you? Here are the pros and cons to consider when choosing between porcelain veneers and dental bonding in Superior.
Advantages and Disadvantages of Dental Bonding
Cosmetic dental bonding applies tooth-colored composite resin to the enamel to cover any chips or signs of damage. It can be shaded to match your natural teeth so as not to stand out in the mouth.
The resin used in bonding can be used to address minor cosmetic issues such as gaps, chips or the shape of the teeth. Compared with porcelain veneers, the procedure is simpler and generally less costly; it also requires fewer changes to the enamel.
On the other hand, the effects of dental bonding tend to be less durable than porcelain veneers – usually lasting up to 10 years – and leave the teeth more vulnerable to staining. Furthermore, dental bonding is relatively limited in what it can address; it might not be suitable for a complete smile makeover.
Advantages and Disadvantages of Porcelain Veneers
Porcelain veneers are bonded directly to the front of the tooth, covering any number of cosmetic issues.
In general, veneers are more suitable for making extensive changes to the appearance of your teeth than cosmetic bonding; in addition to physical damage, they can also hide permanent stains and unusually large spaces. Unlike tooth enamel, porcelain is not porous, so they won't stain as easily. In general, veneers last longer – up to 15 years – than the resin used in cosmetic bonding.
With that said, because porcelain veneers require changes to the natural tooth, the procedure is irreversible. There's also the matter of cost to consider – although prices may vary depending on the number of veneers used – as well as the additional preparation time required.
 Which is Best for You?
In general, the biggest factor when choosing between cosmetic bonding and porcelain veneers will be the changes desired. If you only have a few minor imperfections that you want to cover up, bonding is the simpler, more cost-effective option. For larger changes – or issues that dental bonding simply can't address – porcelain veneers may be the better choice.
The best way to decide is to meet with your cosmetic dentist in Superior and outline exactly what changes you want to make and what you hope to gain from the treatment. They'll be able to examine your mouth and walk you through each option before helping you select the best choice for enhancing your smile.
About the Practice
At Hill Avenue Dental, we employ advanced technology such as digital X-rays and DIAGONOdent cavity detectors to bring our patients the most up-to-date dental care. For those who want to improve the appearance of their teeth, we offer cosmetic dental bonding as well as porcelain veneers. To schedule an appointment, visit our website or call (712) 336-4895.