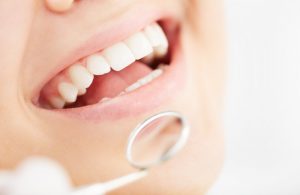 They say that a smile is a window into the soul. Without a smile you're willing to show off, it can make it incredibly difficult to be your true self. Hiding your smile shouldn't constantly be on your mind, which is why cosmetic dental treatments can make a big difference. Sometimes all it takes to regain your confidence to smile again is a few treatments from a cosmetic dentist in Superior.
With so many available treatments, which one should you choose? Here are three options to get you started.
Teeth Whitening
Do you hide your smile because of intrinsic stains that never go away, even though you've tried every over-the-counter whitening product? Whitening toothpastes and store-bought whitening trays only provide surface level whitening because they don't use the same professional-grade bleaching solutions you can find in a dental office. These powerful solutions are more regulated than what you'll find in stores, so you can achieve the precise level of whitening you desire, instead of relying on a one-size-fits-all approach.
However, take-home whitening trays don't only use stronger bleaching gels. The trays they use are also custom-made to fit your teeth exactly, preventing the gel from being exposed to oxygen or leaking while in use. For the most effective and even whitening treatment possible, the gel must be in constant contact with your teeth. By wearing the trays for a set period of time over the next few days, you can achieve a brilliantly white smile you're proud to show off. Plus, professional whitening solutions are more likely to contain amorphous calcium phosphate, which work to reduce sensitivity. You likely won't find that in your local pharmacy.
Cosmetic Bonding
If you're familiar with tooth-colored fillings, then you've already experienced the power of cosmetic dental bonding. This procedure uses the same material, composite resin, to fix minor chips, cracks, gaps and discoloration in teeth. After etching the affected tooth so the bonding agent can better adhere, the resin is shaped on top of the imperfect areas and then hardened into position. If you're looking for a cost-effective solution for minor imperfections, this treatment just might be for you!
Porcelain Veneers
When it comes to cosmetic treatments, there are few quite as versatile as porcelain veneers. These ultra-thin sheaths are designed to rest on top of teeth and look almost identical to natural enamel. In fact, porcelain reflects light much like enamel, but is far more stain-resistant thanks to its natural properties. By removing a very minimal amount of tooth enamel, dentists can:
Hide chips and cracks
Cover stains where whitening is ineffective
Make teeth appear larger and more naturally shaped
Cover gaps or crooked teeth without orthodontics
While veneers can be expensive, they help you save money on virtually all other cosmetic treatments.
Want to schedule a cosmetic consultation? Call a dentist today to discuss your smile goals!
Meet the Dentists
The dentists at Hill Avenue Dental work hard not just on keeping your smile healthy, but looking beautiful as well. They offer a wide variety of dental treatments for individuals looking to customize their smile makeover and get the appearance they've always wanted. To learn more about their treatments, you can contact them through their website.