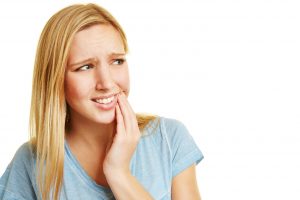 Dental implants in Superior are successful in the vast majority of cases. However, there are rare instances in which the procedure does not produce the long-lasting, stable results that were originally hoped for. Let's talk about the signs of dental implant failure, why it occurs sometimes, and the steps you can take to protect your restored smile against such unfortunate occurrences.
Signs of Implant Failure
The most common signs of implant failure include:
Severe pain or discomfort around the implant.
A shifting or loose implant.
Swelling or inflammation of the gums.
Gum recession around the implant.
Difficulty chewing and biting.
Whether you just received your implants or you have had them for years, any of the above symptoms are a cause for concern. Schedule an appointment with your dentist in Superior right away so they can assess the situation, recommend a treatment plan, and hopefully save your new smile.
If you catch a problem early enough, it might be possible to prevent total implant failure through a few changes to your daily routine or with relatively simple dental treatments. In other cases, an oral surgeon may have to remove the implants, treat the problem that caused them to fail, and reinsert them later on.
Why Dental Implants Fail
If dental implants fail shortly after they're placed, it may be related to certain medications or health problem that affect immune function, such as celiac disease or type I diabetes. Such problems can prevent the implants from forming a strong bond with the tissue around them.
Implant failure that occurs later on is usually due to infection. Poor oral hygiene, smoking, and health problems that affect the immune system can all make you more vulnerable to an infection that eats away at the tissue around an implant and destroys its base of support. Trauma, or the sustained pressure of bruxism (teeth grinding) can also endanger implants.
Preventing Implant Failure
Open communication with your dentist is one of the keys to preventing implant failure. If they're aware of all your medications and health conditions, they'll be in a better position to determine whether you are truly a good candidate for implants. Most people are good candidates, but if you have certain risk factors, your surgeon will need to take those into account when they're planning your surgery.
Once the implants are in place, you can protect them by sticking to excellent oral hygiene habits, avoiding tobacco use, and not grinding your teeth.
Dental implants are a remarkable way to replace lost teeth, and you shouldn't let a small chance of failure hold you back from learning more about this treatment. If you work closely with your dentist and stick to good daily habits, it is likely that your implant-supported smile will endure for decades.
About Hill Avenue Dental
Drs. Doug Clark, Jr., and H. Douglas Clark III are proud to serve the Superior community. They take pride in helping patients to rebuild their lost smiles through dental implants. If you would like to learn more about this treatment and how it may benefit you, contact our office at 715-392-5161.