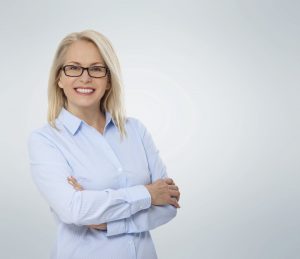 2019 is full of possibilities. It might be the year you finally get that promotion you deserve, or maybe you'll find true love, go on a life-changing vacation, or improve your fitness level. Whatever you hope to accomplish, a beautiful smile and the confidence to go along with it can help you reach your goals. Let's talk about how your cosmetic dentist in Superior can transform your teeth and help you feel empowered to take on the world.
Treatments from Your Cosmetic Dentist
What do you dislike about your smile? If you're plagued by noticeably discolored teeth, ask your dentist about professional whitening. Whereas over the counter whitening treatments just fight stains on the surface, professional methods penetrate the enamel to break up stains that have been there for years. A take-home whitening kit from your dentist can produce dramatic effects in as little as one week.
Crooked, misshapen, or gapped teeth are other common cosmetic problems that plague many people. If such issues are relatively minor, porcelain veneers in Superior or dental bonding may be the perfect solution. They disguise flaws like chips, cracks, and minor spacing issues. Veneers are an especially powerful treatment because they can last for a decade or longer.
But what if your smile has multiple, serious aesthetic shortcomings? During your consultation, your dentist can design a comprehensive treatment plan that aims both to improve the appearance of your teeth and promote your oral health.
How A New Smile Leads to New Confidence
Transforming your teeth with cosmetic dentistry can have profound, positive effects on numerous aspects of your life:
Social interactions. You'll no longer have to be afraid to greet others with a big smile. Whether you're going on a first date or mingling with your coworkers after hours, you won't have to worry about unattractive teeth putting a damper on your interactions.
Career benefits. People with healthy, beautiful teeth are more likely to offer genuine smiles. Those smiles, in turn, can help you seem more trustworthy, approachable, and successful. Both your employer and your coworkers will notice your new confidence, which may give you more opportunities to reach your full career potential.
Overcoming trauma. If your teeth were damaged in an accident or other traumatic incident, repairing your smile can help you close your emotional wounds.
Your appearance. There is no better accessory than a gorgeous smile. Attractive teeth can make you look younger, which in turn can help you feel like your best self.
Are you ready to embrace 2019 with a new sense of self-confidence? Visit your cosmetic dentist to start planning your smile's transformation.
About Your Superior Dentists
Both of the doctors at Hill Avenue Dental, Dr. Doug Clark, Jr., and H. Douglas Clark III, are members of the American Academy of Cosmetic Dentistry. They greatly enjoy the art and science behind transforming teeth with treatments such as professional whitening, porcelain veneers, and more. To learn how they can help you discover your smile's true potential, contact our office at 715-392-5161.